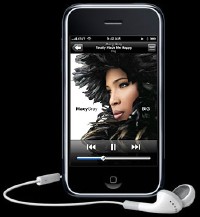 Ever since O2 signed an exclusive deal to sell the iPhone in the UK, the web has buzzed with speculation that it's giving up a hefty chunk of the revenues from users to maker Apple. Why would an operator sign up to such a scheme?
Well, it seems nabbing customers from other operators is the key. According to new O2 boss Matthew Key, three quarters of iPhone buyers will be new to O2, tempted to switch networks by the iPhone's slinky charms.
However, what O2 isn't saying is how many iPhones it's sold so far, other than that sales are "in line with expectations". Cynics will say that's code for 'if they were selling like hot cakes, we'd be saying they're beating expectations...' though.
(via Reuters)