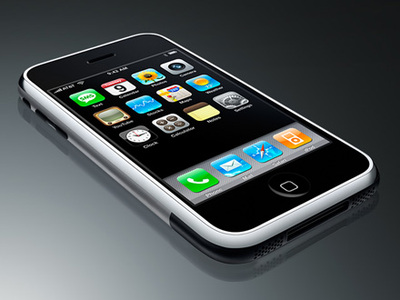 The iPhone goes on sale in the UK on 9th November, so should you be digging your wallet out to hand over £269 to Apple and O2? There are plenty of pros and cons to Apple's handset, so we thought we should round them up. Today, it's the five reasons to splash your cash on an iPhone, but don't worry cynics: we'll get to the reasons to hold back tomorrow.
1. The user interface is streets ahead of the competition. There are other touchscreen phones, but their UIs simply don't compare with Apple's super-usable iPhone interface. Navigating between applications, through your songs, and surging websites is seamless.
2. Free Wi-Fi. Apple has signed a deal with hotspot provider The Cloud to give iPhone owners free access to over 7,500 hotspots throughout the UK. If you spend a lot of time sipping coffee / hanging around airports / having power meetings in the City Of London (where The Cloud has a hotspot covering the whole square mile), you're sorted.
3. O2's tariffs are good value. The cheapest option is the £35 a month tariff, which gives you 200 free minutes, 200 free texts, and unlimited data usage (that's the important bit). You can probably get a better deal by shopping around on other networks, but the iPhone price plans are simple, easy to understand, and good value if you plan to use the handset a lot.
4. It's Web 2.0-friendly. Built-in Google Maps and YouTube make the iPhone a truly tempting handset, even if you can access both services in other forms on other phones. However, this is a long-term reason too, since Apple is working with web developers to create slick Web 2.0 applications that run via the iPhone's Safari browser.

5. iTunes Store. Apple is launching a Wi-Fi iTunes Store application for the iPhone, as well as the new iPod Touch, which will let you preview and buy songs direct from the handset, rather than having to buy them on your PC or Mac and synch them across.