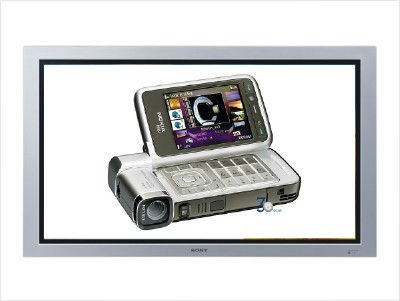 According to Nokia, mobile phones will be able to record HD-quality video soon, meaning that your camphone vids will be a good enough resolution to look great on a large plasma or LCD screen.
At least, that's what the company's chief technology officer Tero Ojanpera says, and since he's got the inside skinny on Nokia's future handset developments, you can assume he's not making it up, even if he does admit that it's technically "a couple of years away".
However, there are some barriers to HD mobile video. Storage is one: you'll need lots more memory on your phone (or a huge memory card) to store HD-quality video in a decent quantity. It may also sap battery life. Still, that's not stopping Nokia - or chip manufacturers Broadcom and Texas Instruments, for that matter, who've both shown off HD video tech for phones.
(via Yahoo News)