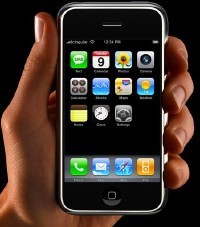 At last, Apple has announced full details of iPhone's launch in the UK. It will only be available on O2, will cost £269 on an 18-month contract, and goes on sale on 9th November (for more details, see the story on the main Mobile Choice website).
At the launch Apple boss Steve Jobs said he wasn't worried about the handset's lack of 3G, because "The EDGE network works really well for most of the iPhone's applications", while surfing the internet using Wi-Fi is faster than 3G, if you're within range of a hotspot.
But there's a catch. According to O2, it will only have rolled out EDGE to 30% of the country by the time the iPhone launches - everywhere else, it'll be surfing at GPRS speeds. That's S-L-O-W if you're viewing full websites through iPhone's Safari browser. Here's hoping O2 provides full details of where you will and won't have EDGE access before taking people's money.