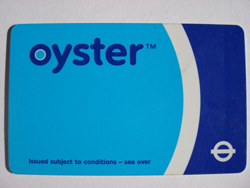 Barclaycard has announced plans to run a trial in London of mobile phones containing the same contactless payment system as seen in the Oyster travelcards that you use to pay for public transport in the UK capital.
The trial is the follow-up to Barclaycard's OnePulse card, which launched earlier this year and combined traditional credit card facilities with Oyster card features. The bank says 1,000 retailers in London already have OnePulse terminals to let customers pay for stuff, which should benefit the mobile trials.
So which handsets will support the new trial? Nokia is going to be supplying the phones, and if the trial is successful, the idea could roll out to other parts of the UK. Mobile payments are already common in Japan, but hopefully the combination of Barclaycard and Nokia could get us Brits up to speed too, in the nearish future.
(via Guardian Unlimited)