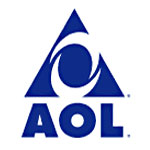 AOL has launched AOL Mobile, its new mobile internet portal offering channels from its web service, including email and search functions.
The site also promises to 'transcode' any website into mobile-friendly pages - although given that some mobile browsers (and, indeed, operators) already do this means it might not be that useful to all mobile users.
AOL Mobile search is prominently placed on the new portal's homepage, while channels ported over from AOL's UK website include sport, news and entertainment, with more to follow in the coming months. To check AOL's new portal out, text AOL to 85885 here in the UK.