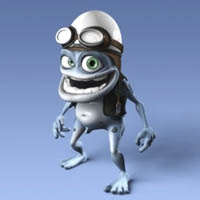 You might know Jamster as the home of the Crazy Frog, but there's more to the company musically than amphibians spouting gibberish over a dance beat. Thank goodness, is all we can say.
Jamster has just announced that its Jamster Music full-track download service will be made available on Nokia's 5310 and 5610 XpressMusic handsets, via the Download icon on their main menus. It's a subscription-based model, in which you pay £4.50 a week for six music downloads a week, choosing from 1.4 million available tracks.
It's slightly confusing though, what with Nokia having its own Music Store whose downloads work on both those handsets, as well as operators' own music stores. Still, if you're an XpressMusic handset owner who fancies downloading, at least you're spoilt for choice when it comes to stores.
(via Mobile Entertainment)