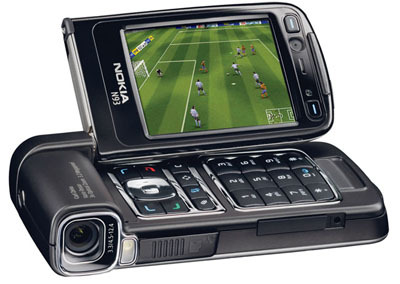 Amid all the hullabaloo around the new Nokia Music Store (something we're taking full part in), it might have gone unnoticed that the company also announced new details about its new N-Gage service last week. Instead of a dedicated games phone like the original N-Gage and N-Gage QD, it's now a platform running on various Nokia Nseries handsets, offering advanced 3D games.
The temptation is to portray the all-new N-Gage as a competitor to fully-fledged gaming devices like Sony's PSP and Nintendo's DS. However, that's not something Nokia is keen to encourage, as its N-Gage chief Jaakko Kaidesoja explained in an interview with Pocket Gamer.
"We don't want to compare it with DS and PSP," he said. "They're doing a great job on their turf, and our turf is the mobile gaming market."
It's a sensible thing to say, if obvious. The hardcore gamers who own PSP and DS will laugh at the idea of a mobile phone - even a high-end Nseries handset - providing competition of any kind. They'll point to the lack of dedicated gaming buttons, and the (comparatively) small screen.
But Nokia is treading a fine line with the pricing of its new N-Gage games, which will sell for around 10 Euros - double the price of a standard Java game, but half the price (at least) of a PSP or DS game. It will cost games developers more to make titles for N-Gage, so they need to make more money back - but without driving prices so high that they look too expensive next to the dedicated gaming devices.
10 euros sounds about right to us, particularly as Nokia also plans to offer free demos so you can try games before buying, as well as rental models so you can play a game for a few days at a reduced cost.
(via Pocket Gamer)