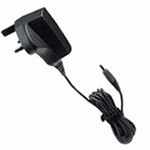 If, like us, you've gone through a few mobile phones in your time, you'll probably have noticed that no manufacturer uses the same charging standard. You can't use your Nokia chargers on a Sony Ericsson phone, or top up your Samsung handset with an LG charger. It's just a tad annoying.
Thankfully, the frustration could soon be history. Industry body the Open Mobile Terminal Platform is banging the manufacturers' heads together to get them to agree to use Mini-USB as the standard charging interface for their handsets.
It sounds too good to be true, so probably won't happen until 2017. But it's good to see the industry tackling an issue that might not be high-profile, but is still an irritating bugbear for many mobile users.
(via Pocket Picks)