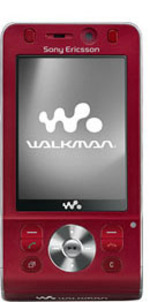 Want a Sony Ericsson W910i music phone this Christmas? You'll have to switch to Vodafone then, as they've bagged the exclusive. Oh, but wait a minute, that's only on the Havana Gold coloured edition. If you want the red W910i, you'll need to go to Orange, who've - you guessed it - bagged the exclusive.
Presumably later this week, O2 will announce that it'll be exclusively selling the khaki-coloured W910i, while T-Mobile will proudly unveil the exclusive cheese-shaded W910i, and 3 will parade its exclusive pigeon-coloured W910i. Possibly.
It's enough to make us wonder: would people actually switch operators in order to get a particular shade of their most coveted mobile phone? And if not, what's the point of all these exclusives? And cheekily, we wonder how many of these handsets will be advertised with a big EXCLUSIVE tag on them, with the implication that, say, the W910i isn't available on any other network.