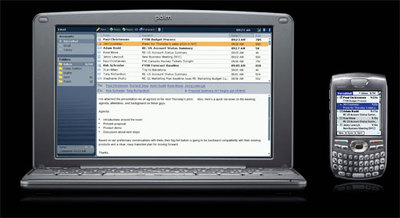 Palm was due to launch its Foleo device around now. It was like a cut-down laptop, designed to connect wirelessly to Treo smartphones and provide accessible (and cheap) computing on the go. Since being announced earlier this year, it faced plenty of criticism from users, principally around the question of why they'd ever want one.
Well, it seems Palm agrees, as it's just announced that the Foleo is being cancelled before it even goes on sale. "I have decided to cancel the Foleo mobile companion product in its current configuration and focus all of our energies on delivering our next generation platform and the first smartphones that will bring this platform to market," wrote Palm CEO Ed Holligan in a post on the company's own blog.
Although he went on to promise a Foleo II at some point in the future, the company will surely be thinking long and hard about whether that's a sensible move, given the critical mauling given to the first Foleo.