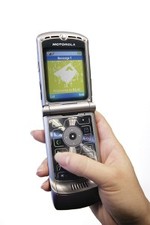 The UK just got a new mobile operator: Blyk. And it wants to give you free calls and texts, but only if you're aged between 16 and 24, and don't mind receiving up to six advertising messages a day on your handset. The innovative service was announced yesterday in London.
Blyk is invite-only, like web-based social networks. Once you sign up, you have to fill in details about yourself and your preferences, before being sent a Blyk SIM which goes in your existing handset. From then, you get 43 free voice minutes a month, and 217 free texts, but you can be sent up to six ads a day from brands including McDonald's, L'Oreal, Adidas and Boots.
Who targets you depends on what you've entered on your profile - the theory is that you'll only receive relevant adverts. They'll be interactive too, with many asking you to reply to questions or quizzes, and get product tips or even vouchers in return.
It's certainly an interesting idea, and the age restrictions give it an air of exclusivity that may well appeal to its youthful target audience. Don't worry 24-year-olds, if you sign up to Blyk, you won't be kicked off the network when you turn 25 - you'll be allowed to keep using your SIM.
One criticism is that if your existing phone is locked to a different network, you'll have to get it unlocked before you use your Blyk SIM. Still, it will be interesting to see if Blyk is popular, and if so, how the established operators will respond.