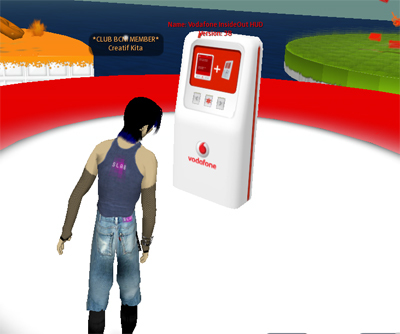 Frankly, we have too much work and socialising to do to spend much time in Second Life, but we're told it's the hottest thing in online virtual worlds. Vodafone obviously agrees, as it's just launched a virtual network within Second Life.
It means users can make phone calls to each other within the world, while also calling and sending texts to real-world mobile handsets. To get started, you have to find one of Vodafone's Inside Out vending machines, and get a unique phone number that you'll use for calls and texts.
It's free until the end of November, although Vodafone has yet to announce how much it'll cost after that. Hopefully not much, given the experimental nature of the service.
(via Pocket Picks)