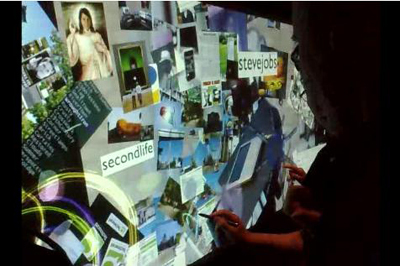 We've heard a lot about 'citizen journalism' in the last year, which generally involves members of the public shooting photos and/or video on their cameraphones, then sending them into newspapers or TV broadcasters. It's even been claimed the phenomenon could put proper journalists out of a job. Nokia and Reuters have other ideas, though.
They've launched a new project called 'Reuters Mobile Journalism' (although we prefer the way the website address shortens that to Reuters MoJo). It's basically an application preloaded on Nokia N95 handsets, allowing Reuters hacks to file stories from events without the need for a laptop. They've already been testing it out at events like New York Fashion Week and the Edinburgh Film Festival.
It's easy to see why putting cameraphones into the hands of journalists will result in some interesting stuff - more photo and video-related than textual. But this isn't new - savvier websites have been getting their journalists to moblog for a while now, using existing technologies and services. Still, it'll be interesting to see how the relationship between Nokia and Reuters develops - we wonder how many journalists would put up with filing content from a device with the N95's famously low battery life...