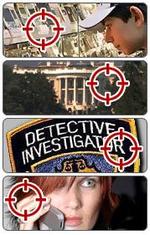 Is it just us, or is the idea of a mobile application that secretly sends all your text messages and call history to someone else a bit... frightening? Yet that's the idea behind Mobile-Secuware, which transfers this information to someone else's handset via SMS, GPRS or Bluetooth.
"Protect your children, catch those who are cheating on you, Spy your worker [sic], the possibilities are endless," promises the official website. Just how legal any of this is - particularly the spying on your workers bit - remains unexplained.
It's one of the creepier mobile apps we've come across, anyway.